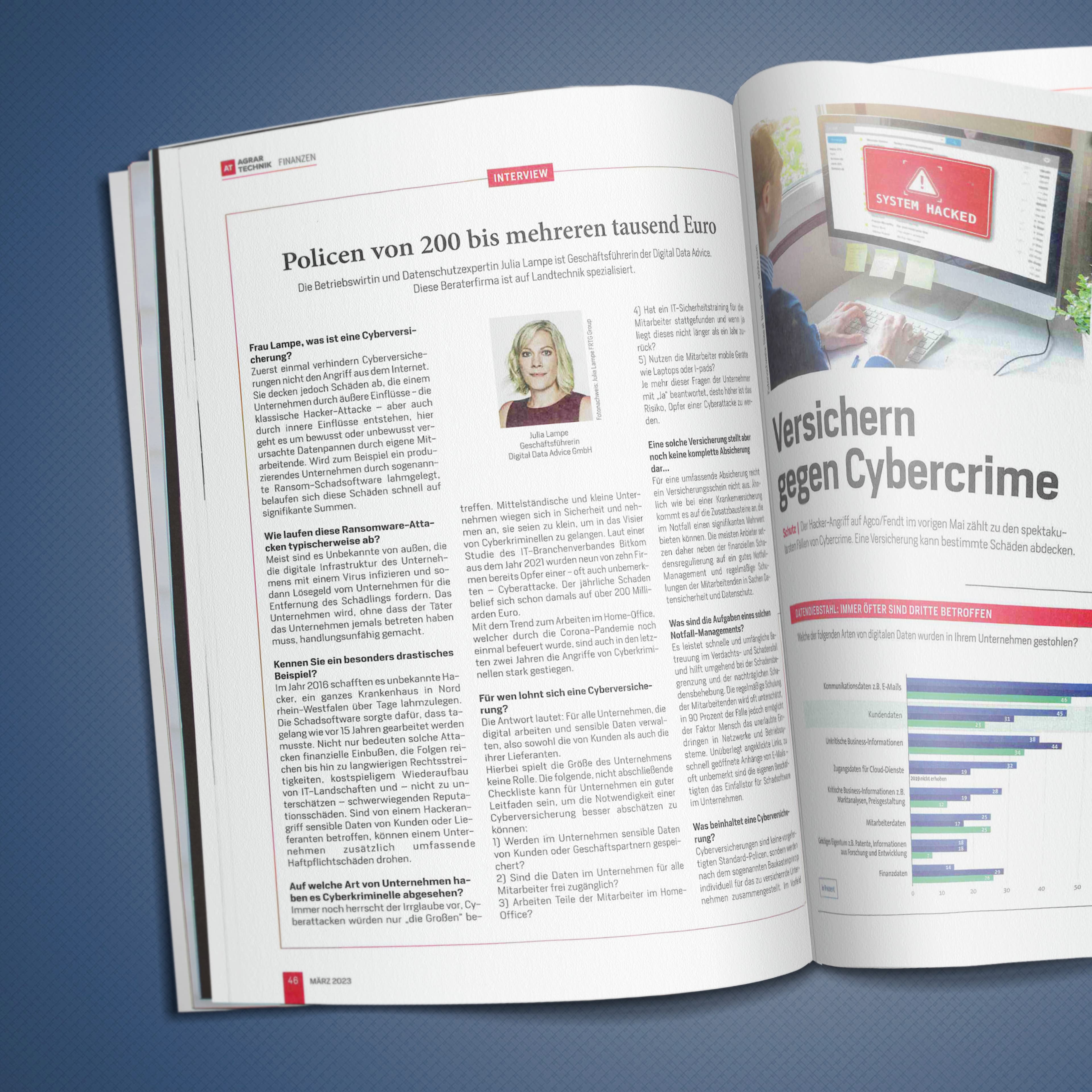 Julia Lampe über Cyberkriminalität und Datenschutz
Ihr Artikel im Digitalmagazin Agrartechnik

Unsere Digitale Kanzleimanagerin Julia Lampe hat mit dem Digitalmagazin Agrartechnik über Cyberkriminalität und Datenschutz gesprochen. Frau Lampe ist außerdem Geschäftsführerin der DDA, ein Unternehmen, was eure Unternehmen in die Digitalisierung begleitet und auch bei sonstigen Datenschutz- und IT Anliegen ein zuverlässiger Ansprechpartner ist.
Den vollständigen Artikel könnt ihr hier lesen.
News
The FRTG Blog – the latest topics from the world of business, tax and legal consulting. All about us.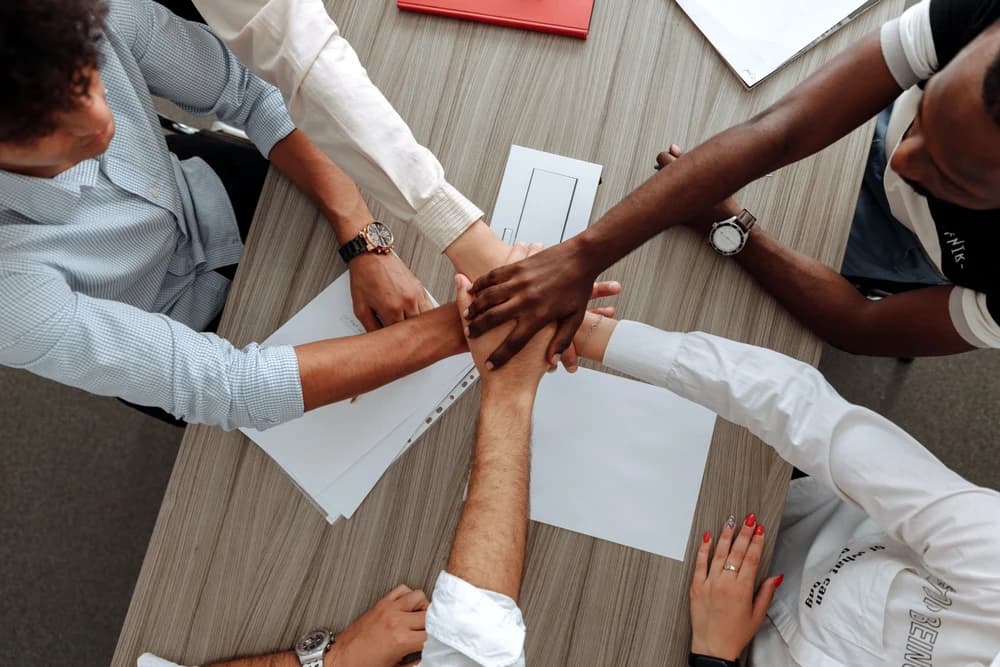 Towards one goal together.
The FRTG Group
The FRTG Group is a consortium of six auditing and tax consulting firms. Our qualified and committed team of auditors, tax consultants, lawyers and management consultants will be happy to help you with your questions, problems and solutions in a variety of specialist areas.
We cover a wide range of services through the Group. Our professionals have decades of experience in auditing, tax and legal consulting, and management consulting. You have the questions. We have the answers.